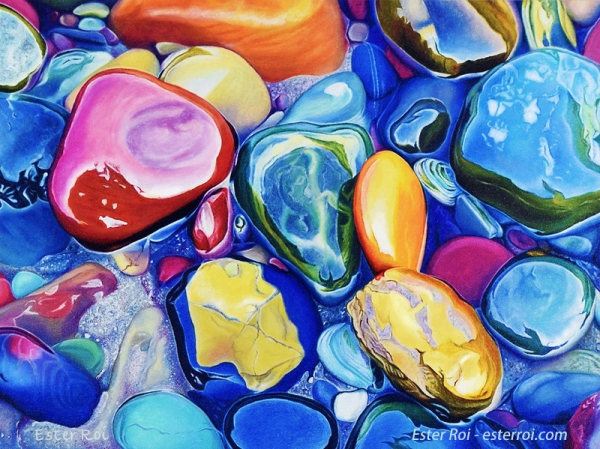 First in a series of artworks inspired by my 2014 trip to Glacier National Park, Montana.

Title: "McDonald Creek, No. 1"
Size: 12" x 16"
Medium: Prismacolor and Luminance colored pencils, Neocolor artist crayons
Tools: tortillions, paper stumps, color shapers
Surface: extra fine texture canvas primed with Art Spectrum Colourfix primer
Technique: Icarus Painting Board
For pricing information check here.