I'm very honored to be featured on Amylee's blog, an amazing artist from Paris. You can read the post here.
Please take the time to view Amylee's amazing artworks and to visit her Facebook page.
Below is an example of the type of colorful women's portraits Amylee is known for.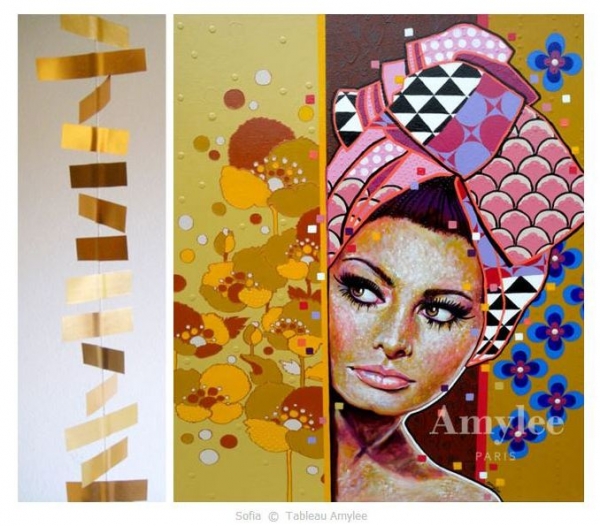 Thank you, Amylee! I'm a big fan.