Recently I sold the last available original in my rock and water series, "Crescendo". Its new home is in Washington State.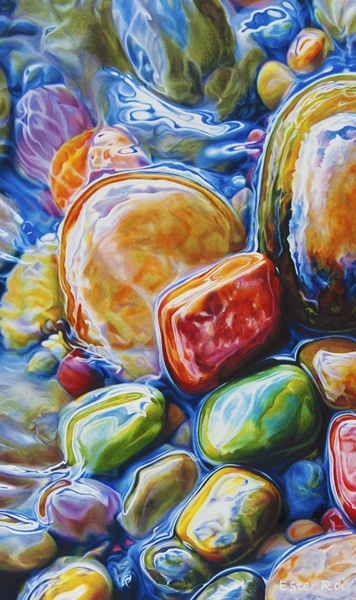 Clearly this series has a wider appeal than my flowers so I will continue with colorful riverbeds.
The first one of the two artworks I just started is a large commission, a 24" x 48" canvas.
Below you can see a faint outline. I will show only cropped progress images and allow my collector to see the finished work first.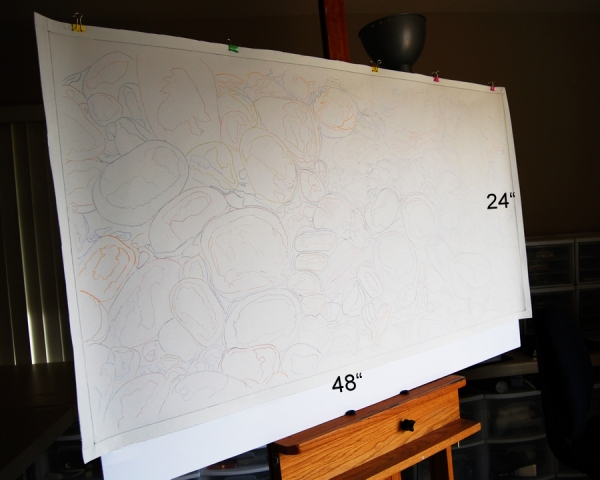 The second artwork I recently started is a medium size canvas, 12" x 24". This riverbed is very intriguing to me; it's moodier and more abstract than my previous ones, showing plenty of water movement and unusual reflections.
Below you can see a photo of the initial outline and another one with some progress.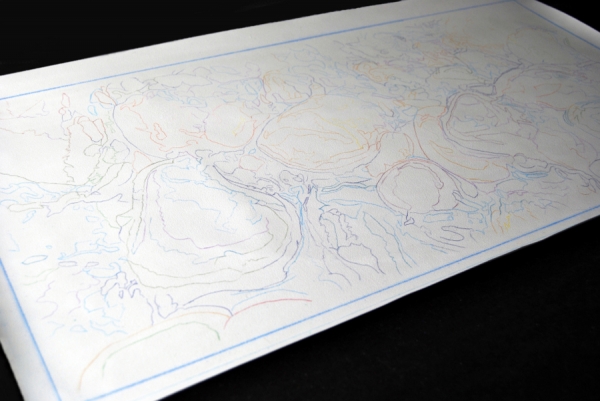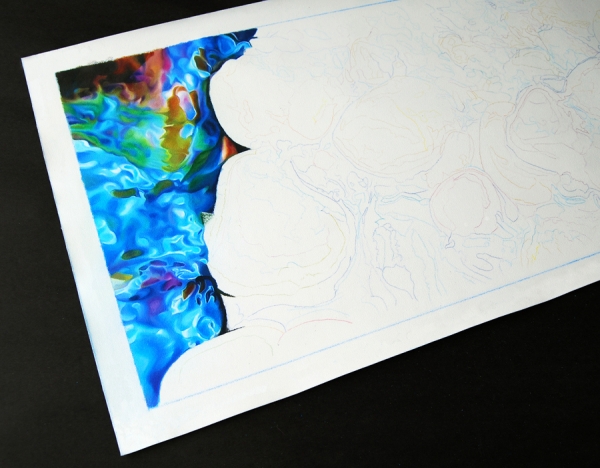 Both canvases are primed with Art Spectrum Pastel and Multimedia Primer (Colourfix) and I will be using a combination of Neocolors, oil pastels and colored pencils on the Icarus board.
Stay tuned for progress photos.
Crescendo
Commission
Outline
Progress