Title: "Cambria"
Size: 6.5" x 11.5"
Medium: Caran d'Ache Luminance Colored Pencils
Tools: Tortillions, Paper Stumps, Full Blender Bright
Surface: Extra Fine Texture Canvas primed with two coats of clear Art Spectrum Colourfix Primer
Technique: Icarus Drawing Board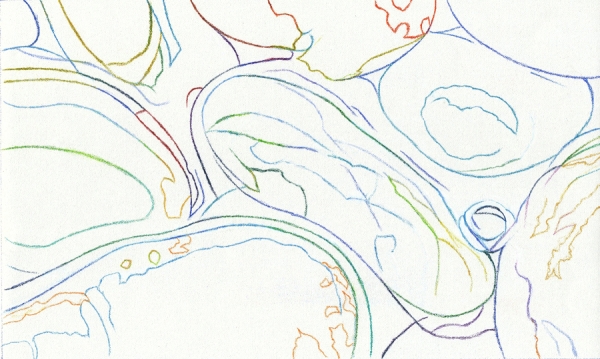 Above is the outline of this project. It's a combo piece of two small artworks I did in the past. After I developed the drawing in graphite, I transferred it onto the canvas using local colors.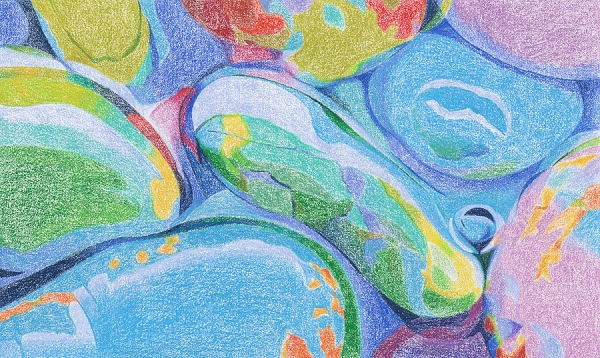 Here I've blocked-in the main colors using a low temperature setting, just enough heat to make the layering a little faster and more even. Now I have a clear map of the basic colors.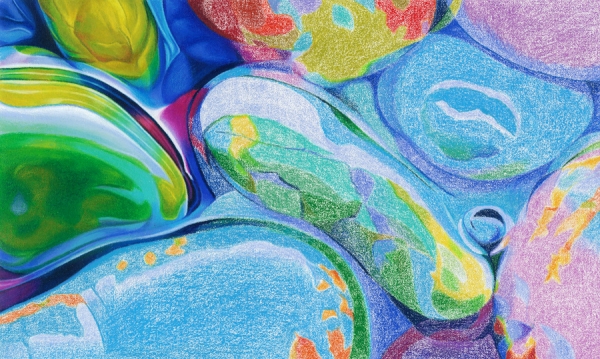 After turning up the temperature dial to a medium setting I began burnishing. This is the process of saturating the canvas with pigment. I'm developing the values while blending colors and adding details. The only tools I use, besides the Icarus board, are tortillions, paper stumps, and a colorless blender.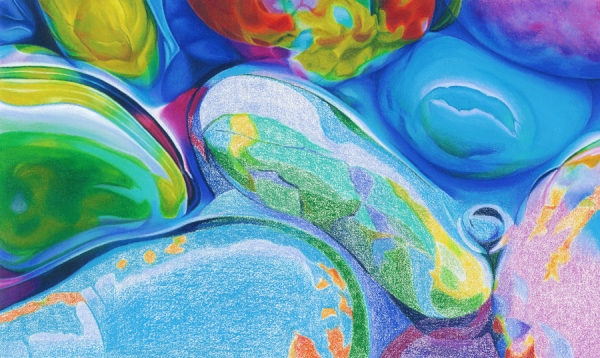 More burnishing and blending in progress.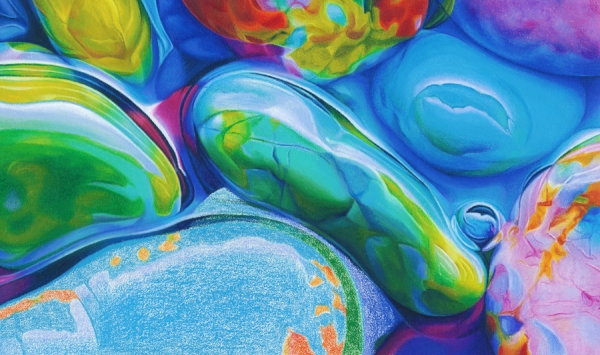 More burnishing and blending in progress
And finally the finished artwork. The title is after the location on the California Central Coast where I collected these pebbles.
Step 1
Step 2
Step 3
Step 4
Step 5
Step 6