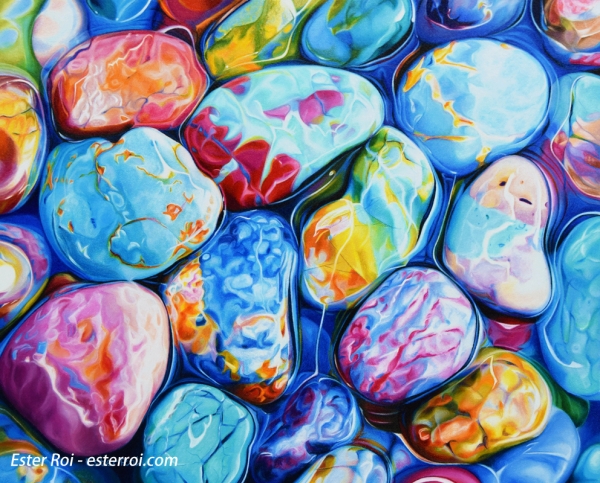 This is the first piece in a new series called "Pebbles from Heaven". I've been yearning to find a meaningful way to give back using my art, and this series is my attempt to do that.
On February 4th, 2017, my good friend Bruno Serato had his restaurant destroyed by an electrical fire. For the last 12 years Bruno has used this very restaurant to provide free, warm, nutritional meals to underprivileged children in Orange County. His charity, Caterina's Club, feeds nearly 1,200 children, 5 nights a week.
Bruno is the most generous and loving person I know and his philanthropy has received worldwide attention. In this time of need, I want to help support him in his mission to continue feeding these children.
Here is my commitment: for each "Pebbles from Heaven" original sold, I will donate 25% of the sale price directly to Caterina's Club, indefinitely.
I feel blessed with this renewed sense of purpose, and am grateful I have an opportunity to help make this world a better place, one pebble at a time.
"Pebbles from Heaven, No. 1" will be available soon on my website store: esterroi.com