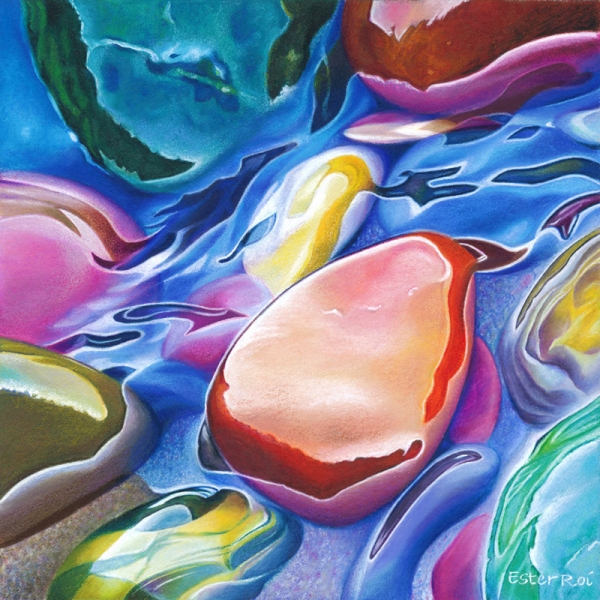 Title: "River Pebbles, No. 13"
Size: 8" x 8"
Medium: Prismacolor colored pencils, Luminance colored pencils, Neocolors artist crayons
Tools: tortillions, paper stumps, and color shapers
Surface: Art Spectrum Colourfix Supertooth board
Icarus Technique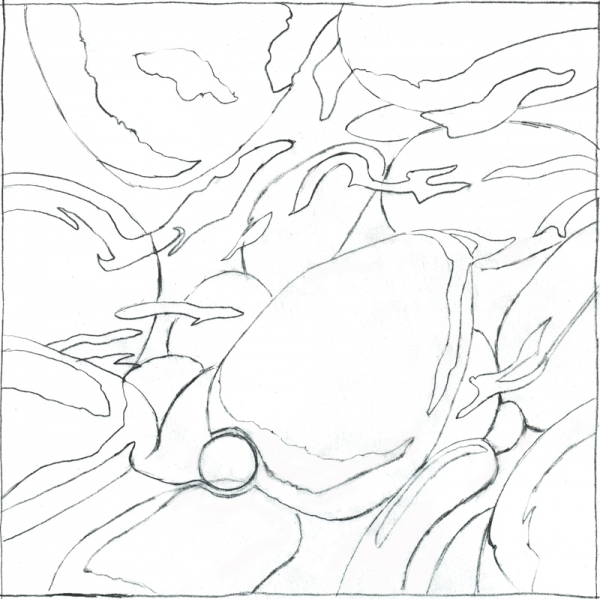 I created a graphite sketch from five different photo references I took during my trip to Montana. I always make sure to have many photos of the same subject, especially when dealing with moving water, so that I can combine the best parts into a drawing.
I then transferred the original sketch using Verithin colored pencils to avoid having to erase the graphite pencil.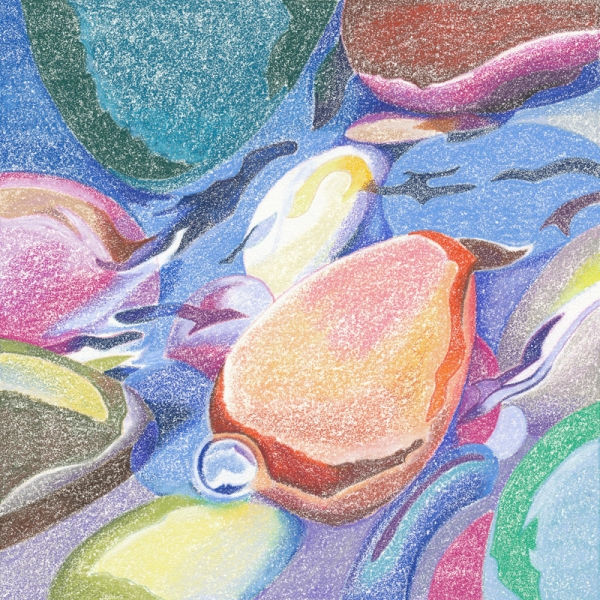 After drawing the outline, I proceeded to map the main colors with Neocolor artist crayons on the warm zone of the Icarus board at low temperature. During this step it's not important to include all nuances and details as these can be developed later with colored pencils.
For more on color mapping with artist crayons you can view the following video: Mussel Shell - Blocking in Colors with Artist Crayons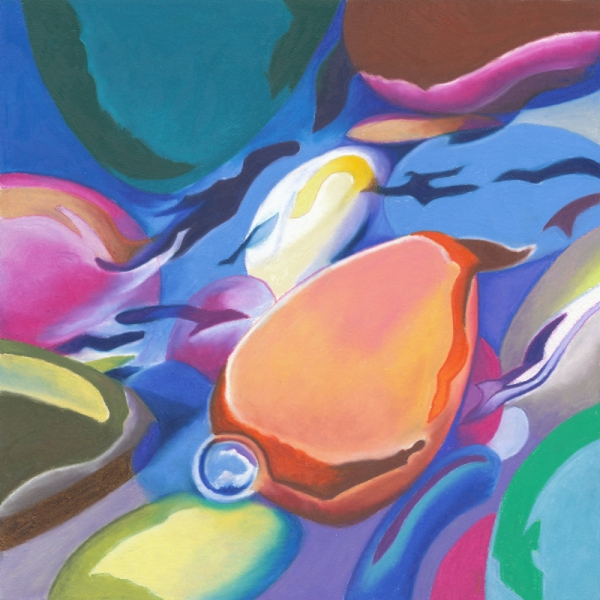 With temperature set at maximum, I melted and blended the artist crayons with a clay shaper (also known as color shaper).
For more on melting artist crayons you can view the following video: Mussel Shell - Melting Artist Crayons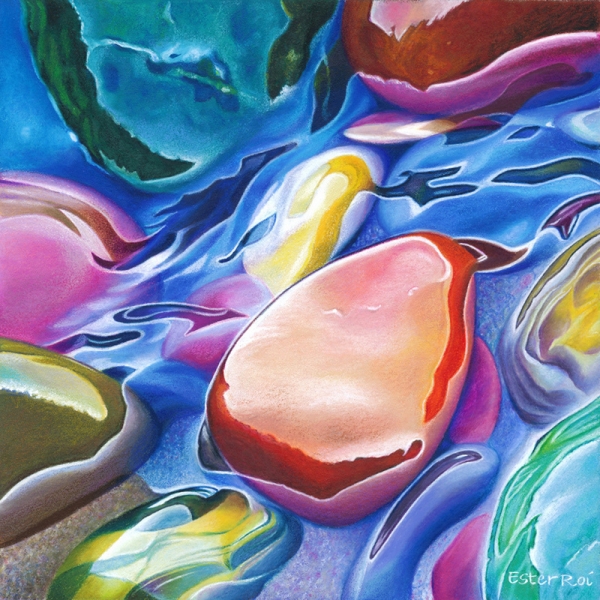 With the Icarus board set at medium temperature I developed the colors, values and details by layering and blending colored pencils with a variety of tools (tortillions, paper stumps, Caran d'Ache blender). During this step I made quite a few changes from the original outline; I removed a bubble and several small pebbles, aiming to simplify an already complex drawing.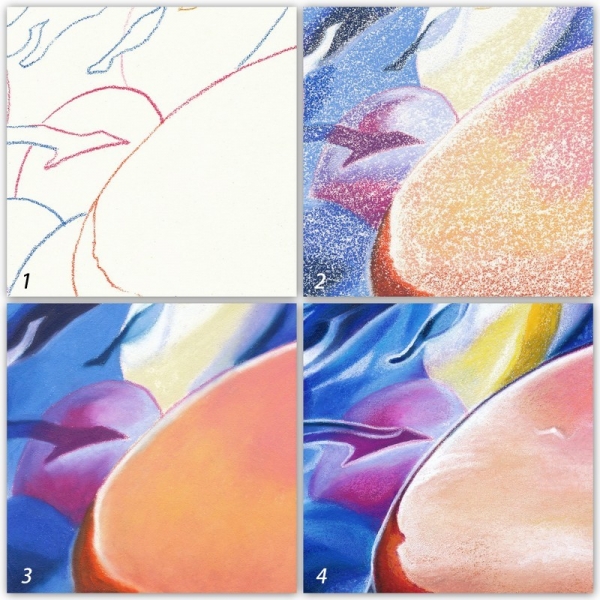 Here are close-ups of the main steps: outline, mapping, melting, and developing.
I hope you enjoyed this step-by-step.
River Pebbles, No. 13
Graphite sketch
Color outline
Color mapping
Melting
Developing and refining
Close-up view