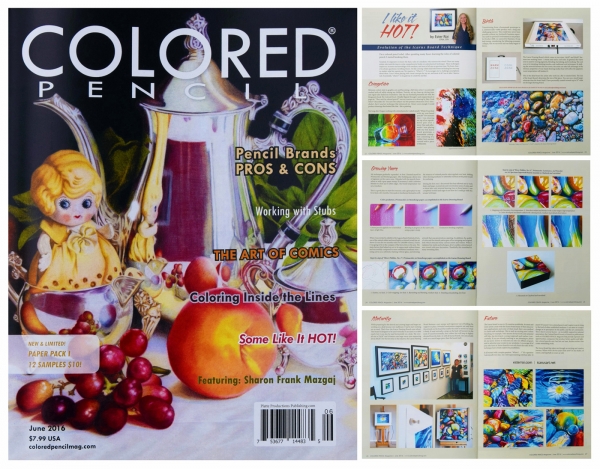 I'm thrilled to have a six page article published in the June issue of COLORED PENCIL Magazine. It's so nice to be back!

Look for an in-depth presentation of my technique with several step-by-steps. Read about my exciting journey with the Icarus board, from conception to the future.
If you are a subscriber of COLORED PENCIL Magazine, don't forget to take advantage of a special saving offer for our three Icarus board models. If you're not a subscriber, you really should be: http://coloredpencilmag.com/subscribe/, it's an amazing publication!
In 2012 I was featured in COLORED PENCIL Magazine's first issue and my artwork "Social Network" was on the cover (see photo below).