I just returned from a fabulous vacation in Montana's Glacier National Park. I usually schedule my vacation trips around areas where I can find inspiration for my art. This trip was no exception as you can see in the pictures below.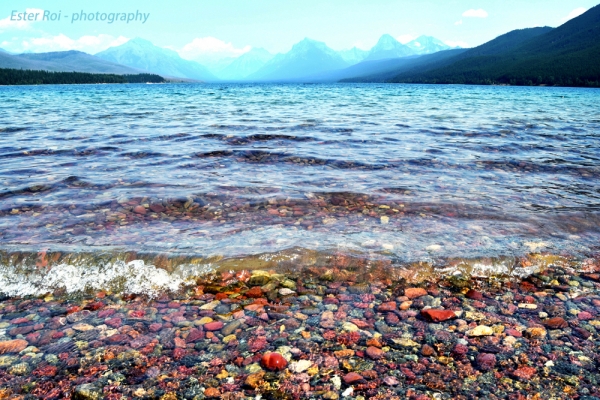 Lake McDonald was definitely worth the 4 day round trip drive. However, the best pebbles and glacial crystal clear water I found in the river feeding the lake, the McDonald Creek.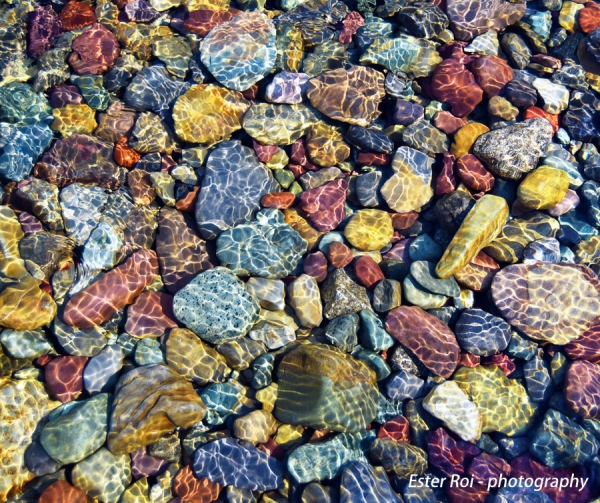 The natural beauty of Montana really filled my soul with awe and inspiration. I'm very eager to further develop my passion for rocks and water through a new series and perhaps even a different medium as well. However, I first need to finish my current commission. Below is a progress image of the 24" x 48" canvas that I hope to complete by the end of the month.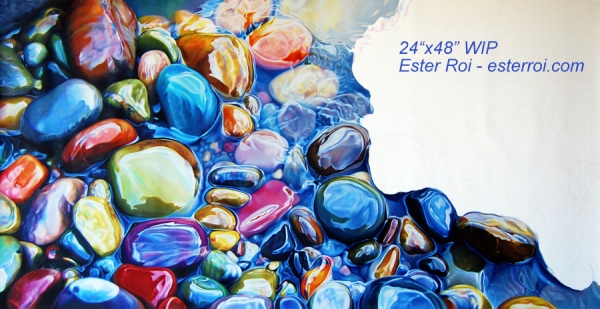 Lake McDonald, Glacier National Park, Montana
McDonald Creek, Glacier National Park, Montana
Work in Progress