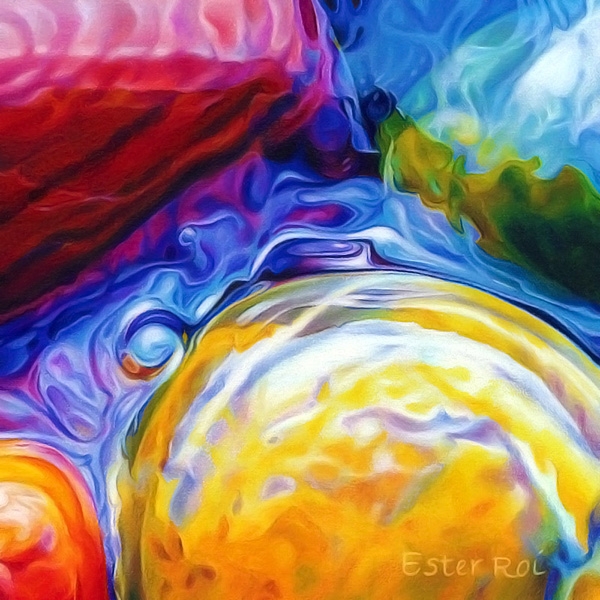 Title: River Pebbles, No. 12
Size: 6" x 6"
Medium: Prismacolor Premier Colored Pencils (Verithin and Softcore), Caran d'Ache Luminance Colored Pencils
Tools: Tortillions, Paper Stumps
Surface: Extra Fine Texture Canvas primed with several coats of clear Art Spectrum Colourfix Primer
Technique: Icarus Drawing Board
Mounted on a 6" x 6" x 2" Ampersand Claybord and varnished
To see how I mount and varnish my artwork, please refer to my post on Glassless Framing.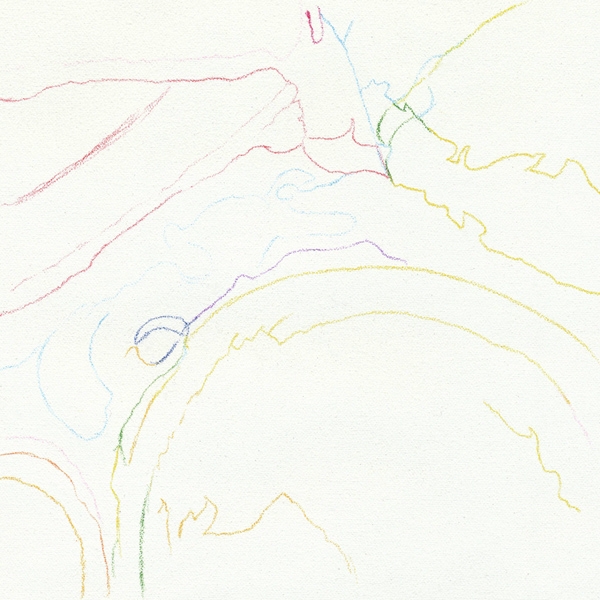 The outline was accomplished with Prismacolor Verithin on the cool zone of the Icarus board.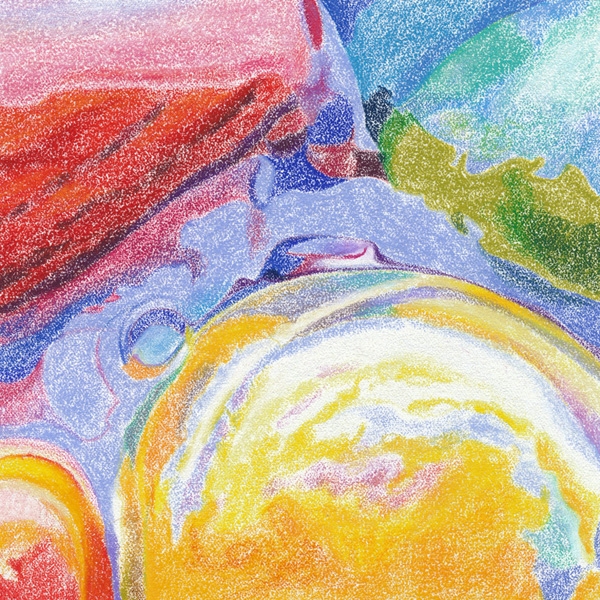 In this step I blocked-in the main colors on the warm zone with very low heat, just enough to soften the waxy pigments.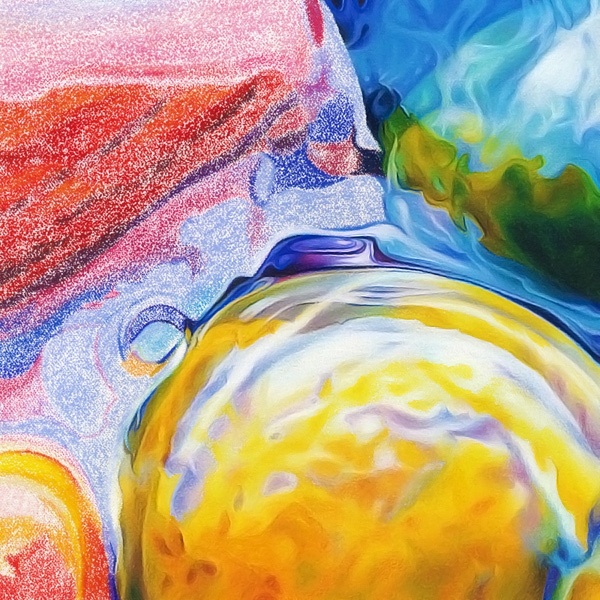 After setting the temperature control at medium, I began adding pigment until the canvas was completely covered. I then blended the colors with a tortillon or a paper stump.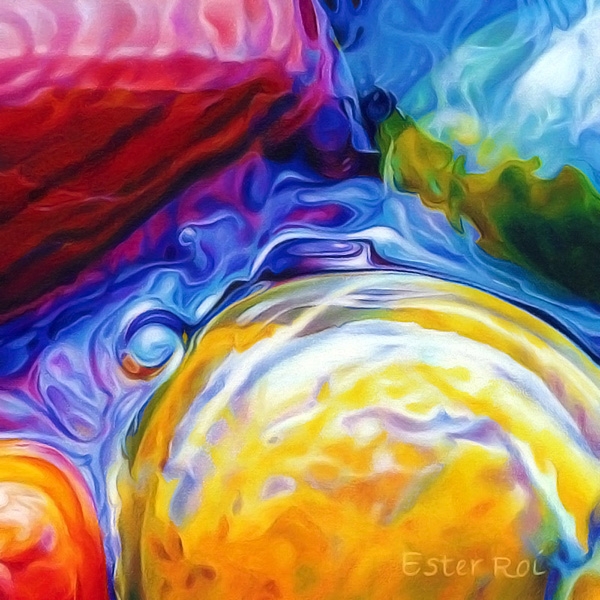 I really enjoyed this piece. However, now that it's finished, I wish I made it larger. The swirls of colors would have looked even better on a 12" x 12". It probably would have taken me the same amount of time had I incorporated wax pastels (Neocolors).
I just mounted the canvas on a 6" x 6" x 2" Claybord. Soon I can varnish it, photograph it, and put it for sale on my website.
River Pebbles, No. 12
Outline - no heat
Color mapping - low temperature
Burnishing and blending - medium temperature
Finished piece