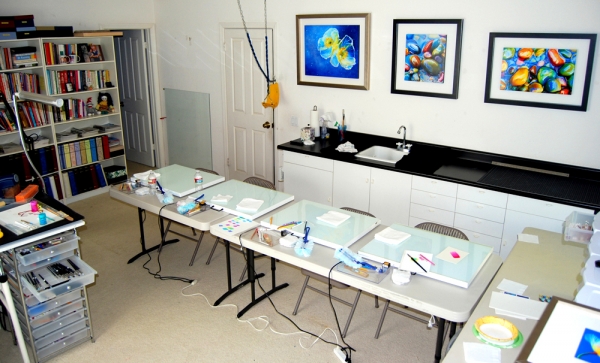 On Saturday, January 25th, from 9:00 am to 12:00 noon, I will host my first free "Open Studio" for a maximum of four artists. This is an opportunity to meet and share your artwork in progress, ask questions, watch me demonstrate the Icarus technique and try the Icarus board.

I will have boards set-up for all attendees, plus some basic supplies and refreshments. To sign up please email me at [email protected] com.

This event is on a first-come, first-served basis, so if you don't make this one there will be more announced regularly on my blog and Facebook.

Bring:
your artwork, finished or in progress
your colored pencils in use
your questions​
your curiosity
​
I'm looking forward to seeing you on January 25th!