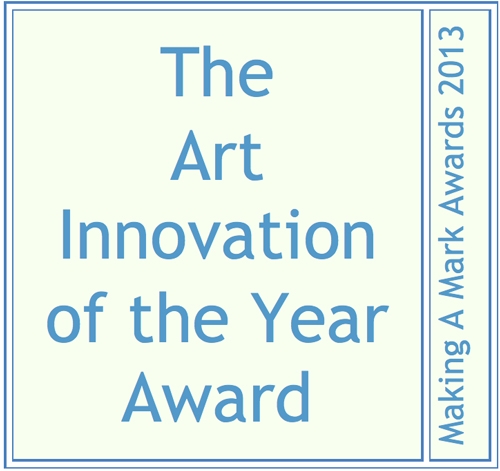 I'm very honored and thrilled to be the joint recipient of the MAKING A MARK Art Innovation of the Year Award again!
"MAKING A MARK" is artist Katherine Tyrrell's world renown blog where she "... writes about art for artists and art lovers". The Art Innovation of the Year Award was established by Katherine to "highlight those artist bloggers who experiment and/or create and/or share innovations which help the practice of other artists".
Here is an excerpt of Katherine's blog post: "Ester for me is one of a few coloured pencil artists (and inventors) who have a proper appreciation of how to bring coloured pencil art (and inventions!) to the market in a way which gets it taken seriously. It's one thing to produce it, it's quite another to get it sold! ...Ester Roi has started to: produce oversized giclee prints from works in coloured pencil ...uses canvas in order to produce larger originals using coloured pencils (24" x 48")."
Please visit MAKING A MARK to read about all the other 2013 award winners.
Have a joyful, healthy and peaceful New Year!