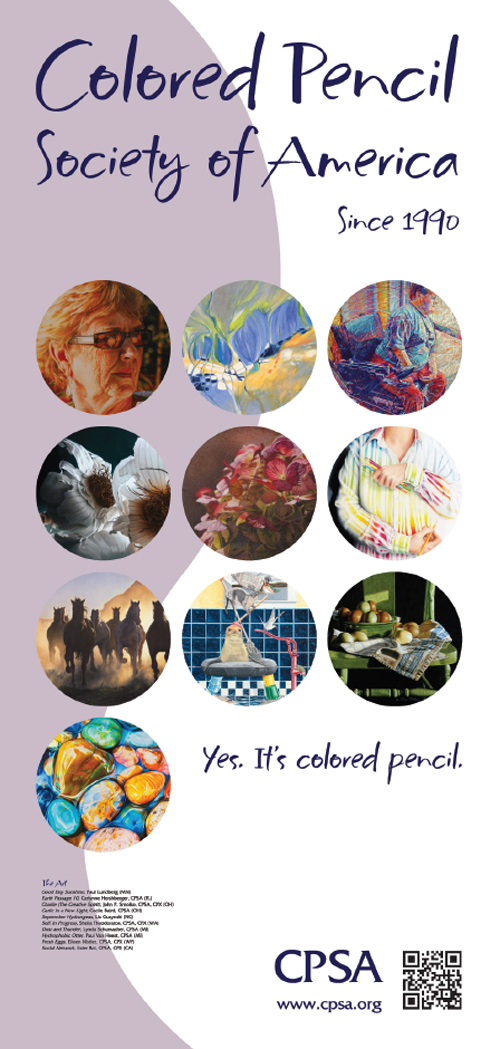 I have the honor to be one of ten artists whose art is displayed on the new Colored Pencil Society of America corporate banner. This banner is used at NAMTA (National Art Materials Trade Association) and most likely at the CPSA convention location each summer.
My artwork selected is Social Network and you can find it on the bottom, to the left of the caption: "Yes. It's colored pencil".
Congratulations to the other nine artists who have been chosen as CPSA ambassadors on the new banner.