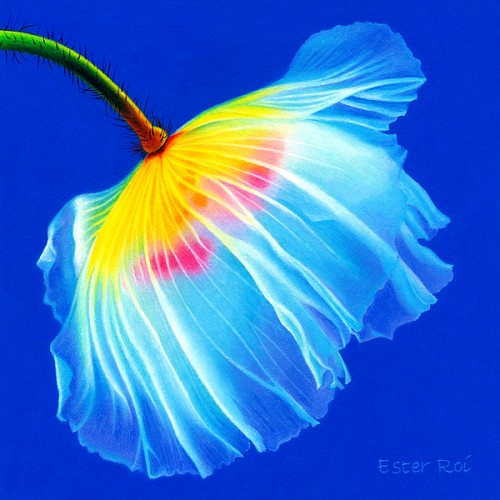 Title: Poppy, No. 3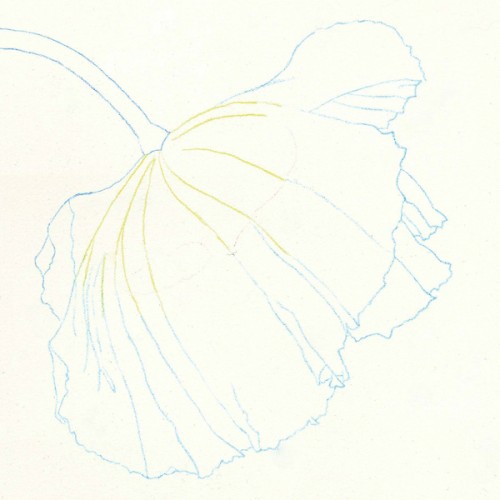 The outline is accomplished with Prismacolor Verithin on the cool zone of the Icarus board. I don't like to add too many details at this point, only the principal lines.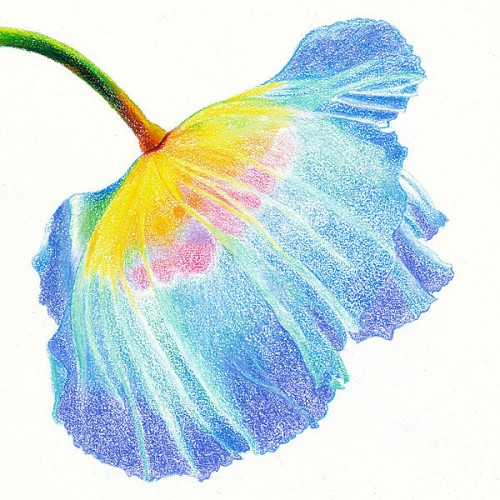 I'm blocking-in the main colors of the poppy on the warm zone with very low heat, just enough to soften the waxy pigments without melting them or blending them.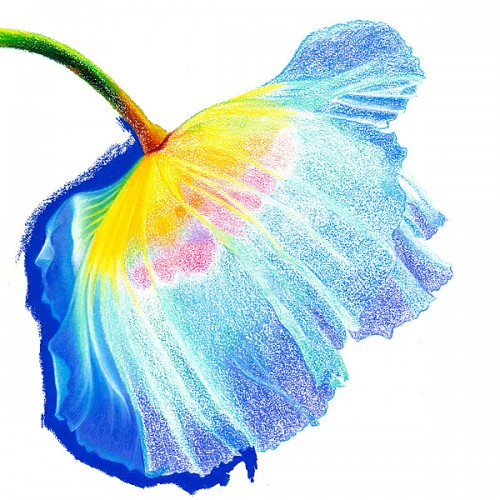 After setting the temperature control at medium, I add additional color until there's enough pigment to obliterate the paper. Then I begin blending using the point of a tortillon with a very light touch.
Sometimes I smooth out the color gradations with the side of a paper stump if the area in question is large enough. The very small veins are created with a white Verithin which lifts and lightens the original color underneath.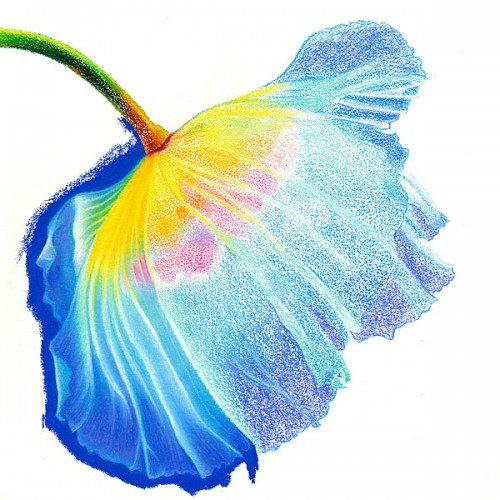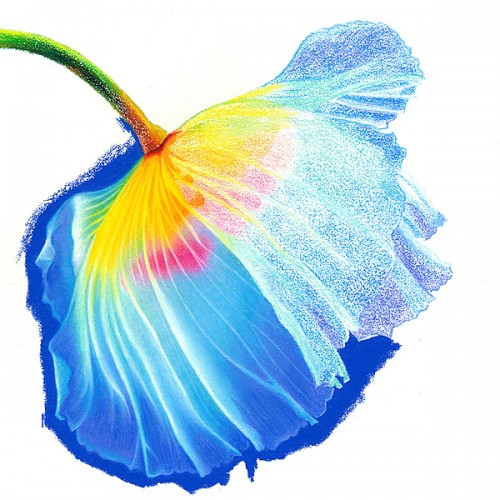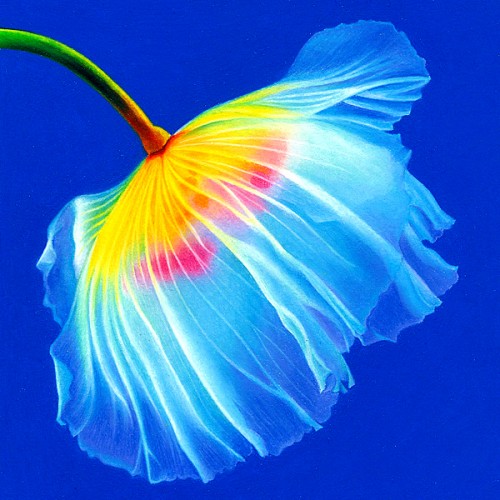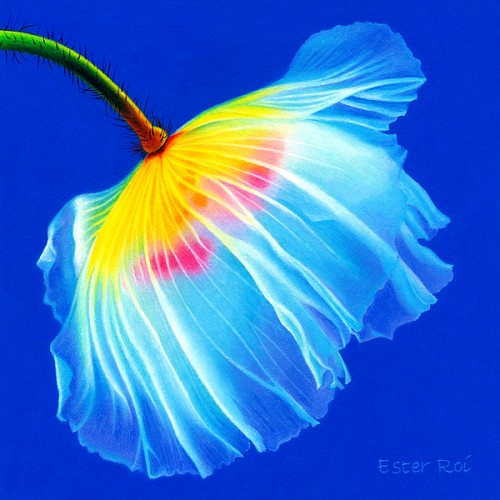 The last step includes refining the edges (cool zone), polishing the color gradations (warm zone), adding the fuzz on the stem (warm zone), filling in the white speckles of paper that are still showing (warm zone), and the signature.
I like to sign my name with a Verithin pencil on the warm zone. I use a lighter color than the background and press enough to create an indentation which is visible even after varnishing.