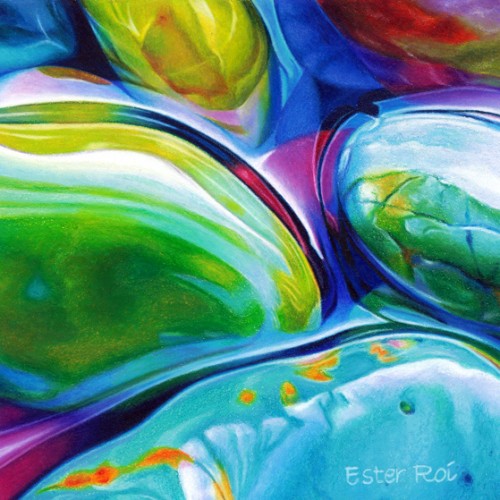 Title: River Pebbles, No. 7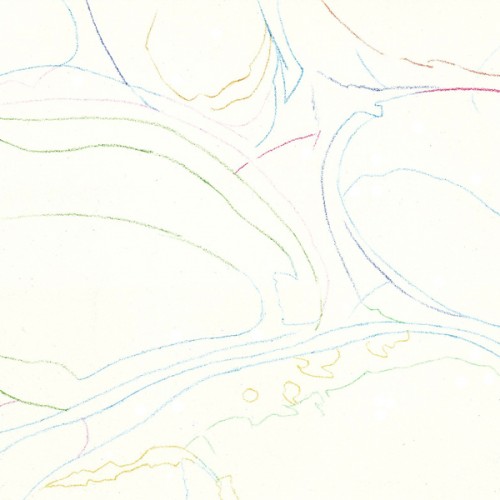 The outline was accomplished with Prismacolor Verithin on the cool zone of the Icarus board.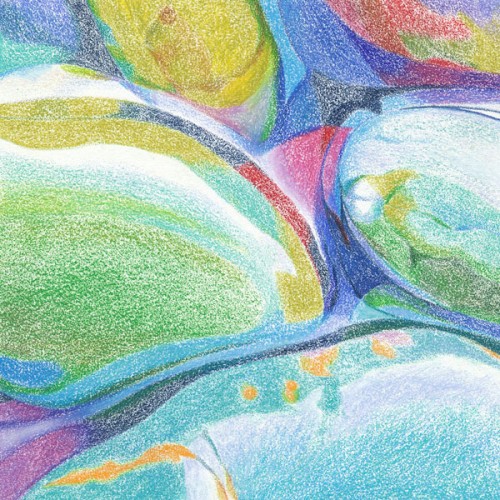 In this step I blocked-in the main colors on the warm zone with very low heat, just enough to soften the waxy pigments without melting them or blending them.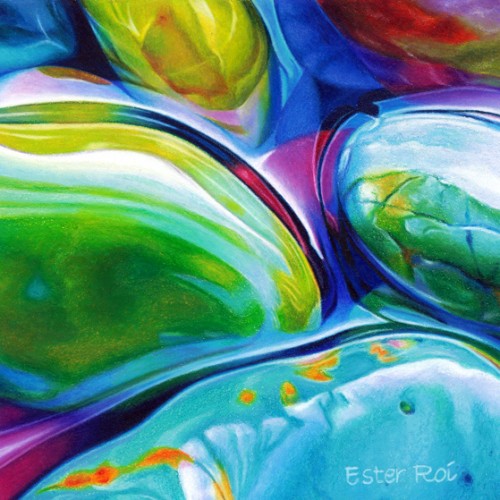 After setting the temperature control at medium, I added additional color until there was enough pigment to obliterate the paper. Then I began blending using the point of a tortillon or the side of a paper stump with a very light touch.
Colorless blenders were used to soften edges and details.