"Go Big or Go home" is an expression that resonates in my mind while working on my largest piece so far. After a very busy summer it's really nice to be back in my studio doing what I love to do.
I had decided to redo "In Between" four times as big on canvas. Below is a picture of the two artworks, at about the same stage of completion. You can use my pencil trays as a visual reference to get an idea of the actual size of my latest piece (24" x 48").
I will follow up soon with more progress photos and, at the end, I will review my technique of working with canvas and the Icarus board. Stay tuned!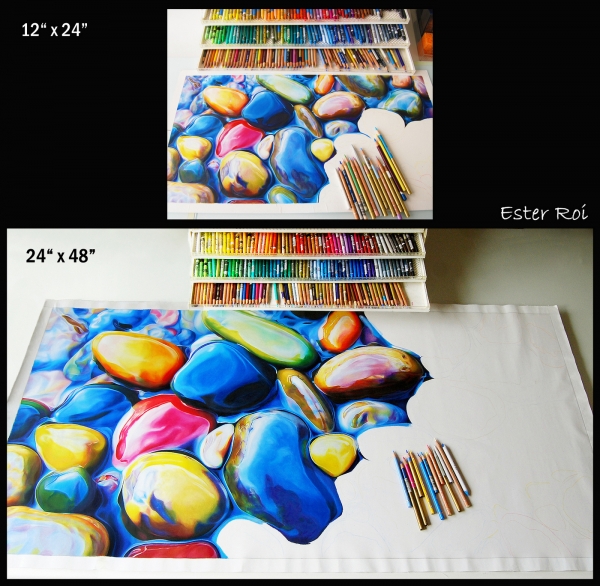 On a very positive note, sales of my artworks were very strong this summer. I shipped giclees and originals to many US States and to Australia, South Africa, Czech Republic, and the United Kingdom. Thank you to all my collectors!