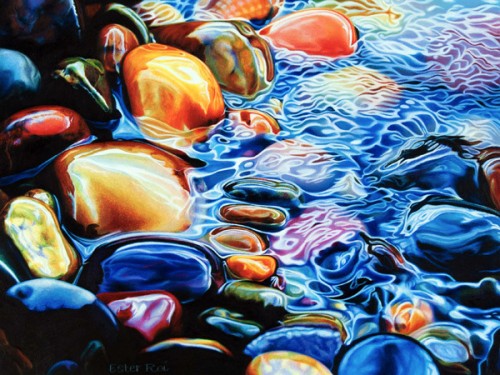 Title: Snake River Ripples

"Snake River Ripples" is my contribution to the ART-TO-GO fund raising program. The Laguna Beach Festival of Art exhibitors donate one or more artworks to The Artists Fund which promotes, displays, and sells their work through retail and auction activities. The fund serves as financial relief to artists suffering economic hardship.
The 2012 ART-TO-GO Preview Exhibit is co-hosted by the Laguna Beach City Hall and the 1st Thursday Art Walk members. It runs from May 24 through June 26 at the City Hall. The artists reception is scheduled for Thursday, June 7, at 5pm.