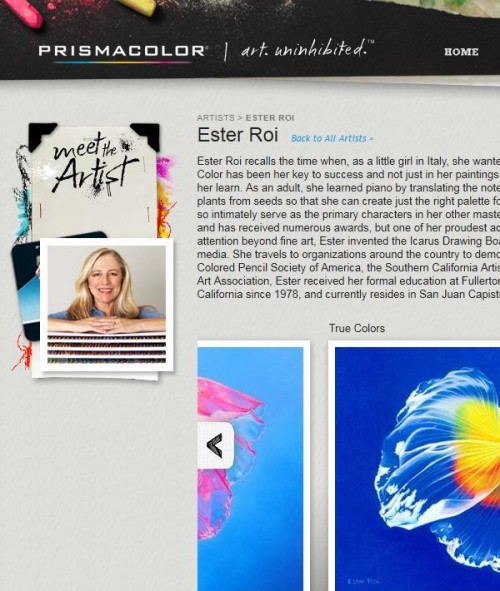 I'm so excited to have been chosen as one of the artists featured on the PRISMACOLOR website's "Meet the Artist" section.
I'm sure you'll recognize some of the names, like Vera Curnow, the Founder of the Colored Pencil Society of America, or Abdi Farah, the winner of Bravo's Work Of Art, Season 1. Hopefully you'll browse through all the talented artist profiles.
If you'd like to read my interview, this link will bring you directly to my page. There you need to scroll down and click the tab "interview".